About Rhino Shield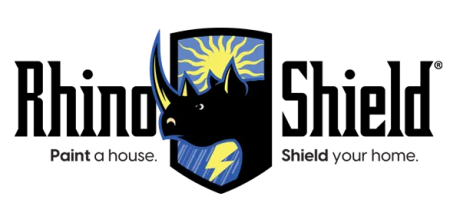 Launched in 2000, the Rhino Shield brand has grown every year since its inception and is a recognized leader in the premium exterior painting industry. Rhino Shield had one goal when developing the product: To provide the most durable and long-lasting ceramic wall coating product to once and for all end the repainting cycle.
It's Purposefully Not Paint.
For many years, vinyl siding was the only alternative to costly exterior wall repainting. Knowing that ceramics were the key to providing durability and solar ray reflectivity and that breathability was the essential characteristic needed to guarantee that durability, Rhino Shield product development began.
Consulting with top chemists and manufacturing partners and investing over a year in research and development, the Rhino Shield system was born. Utilizing the latest in elastomeric ceramic technology, the Rhino Shield system was and has been thoroughly tested by leading outside testing laboratories, including the renowned BASF Laboratories. Lab testing combined with extensive field testing over the last 15 years has confirmed the durability benefits of the Rhino Shield system.
Rhino Shield coatings are distributed by a network of independently owned dealer applicators. These applicators have exclusive rights to each market to markets, sell, and install. Rhino Shield dealers are typically A-rated with the BBB and Angie's List in their markets.
To guide our business, we subscribe to a straight-forward set of values which we hold ourselves and our dealers accountable:
Highest Quality
Unquestioned Integrity and Honesty
Best in Class Customer Satisfaction
Superior Product Innovation
The Rhino Shield dealer network now encompasses over 30 U.S. dealer owners covering over 50 major U.S. metropolitan areas and almost a dozen international markets including the Middle East, Africa, Central/South America, and the Caribbean (see Rhino Shield Dealer Map).
We continue to strive to maintain our preeminence in the ceramic coatings market. As a result of relentless focus on product improvements and rigorous attention to product testing, we're confident you'll find the Rhino Shield system to be the best choice to protect your home or business from destructive outside elements.
HELP SHIELD HOMES IN YOUR NEIGHBORHOOD, REQUEST MORE INFORMATION TODAY!